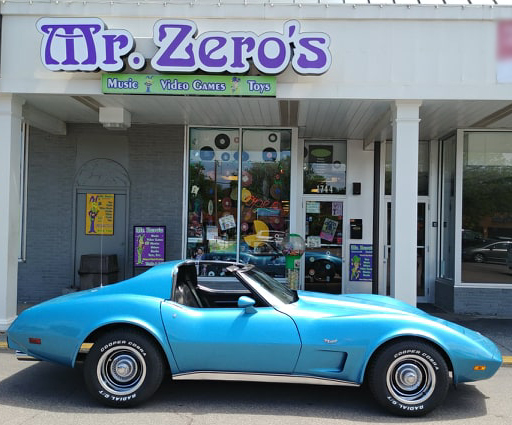 Video Games, CDs, Action Figures, Vinyl LPs & 45 Singles, Non-Sports Cards, DVDs, Cassettes, VHS,Turntables, Jewelry, T-Shirts, Autographs, Books, Memorabilia, Toys, Photographs, Antiques, Posters, Board Games, Guitar Picks, Magazines, Incense, Soda & Candy.
"You Can't Believe Your Eyes !"
We Repair: Video Games, CDs, DVDs & Turntables $ELLING, Trading or buying Used: Music, Movies, Toys & Video Games Since: Spring 2009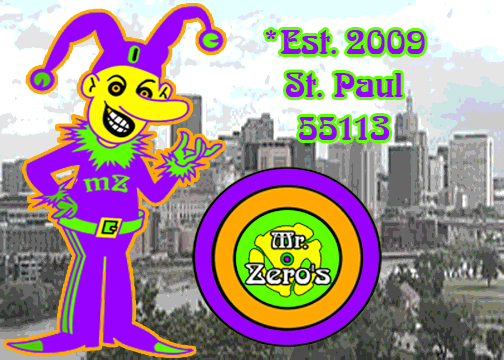 MUSIC: Vinyl Record LP & CD; Zappa, Neil Young, Yardbirds, Tom Waits, Stevie Ray Vaughan, T-Rex, Talking Heads, Smiths, Rush, Replacements, Ramones, Pink Floyd, Graham Parsons, New Order, Metallica, Megadeth, Bob Marley, Led Zeppelin, Kinks, Joy Division, Iron Maiden Kiss, Jimi Hendrix, Gypsy, Grateful Dead, Bob Dylan, Dio, Cure, Costello, Clash, Bowie, Black Sabbath & Beatles, 60s R&B, 60s Blues & Jazz, 70s Reggae, 70s Punk, 80s Metal 80s Technics & Sony Turntables
VIDEO GAMES; N64: Super Mario, Pokemon, Diddy Kong, Conker's Bad Fur Day, Kirby, Golden Eye, Perfect Dark, Star Fox, Zelda, Killer Instinct Gold. SNES: Crono Trigger, Earthbound, Final Fantasy, Megaman X, Super Mario, Donkey Kong, Zelda, Metroid, Zombies Ate My Neighbors, Kirby, NES: Contra, Mike Tyson's Punch Out, Techmo Super Bowl, Bubble Bobble, Excitebike, Dr. Mario, Zelda, Metal Gear, RBI Baseball GENESIS: Boogerman, ToeJam & Earl, Earthworm Jim, Vectorman, NHL '94, Phantasy Star IV, Shinobi III, Castlevania PLAYSTATION: Final Fantasy VII, Soul Reaver, Suikoden, Oddworld, Silent Hill, Twisted Metal, Resident Evil, Tomb Raider
NeoGeo, TurboGrafx, Virtual Boy, Jaguar, Lynx, Sega Master System, 3DO, Gameboy Micro, & Pippin.
MOVIES: DVD & VHS; Star Wars, Indiana Jones, Scarface, Godfather, Dark Knight, Good Will Hunting, Reservoir Dogs, Evil Dead, Apocalypse Now, Big Lebowski, Good-fellas, Detroit Rock City, Jaws, Dr. Who, James Bond, Friday The 13th, Donnie Darko, Nightmare On Elm Street, Warriors, Let It Be, Princess Bride, Blade Runner, Shawshank Redemption, Fight Club, Exorcist, V for Vendetta, Wrath of Khan, Casino, 2 Lane Black Top, Forrest Gump, Labyrinth, Dark Crystal, Good, Bad & Ugly, Little Mermaid, Rocky, Lord of the Rings, High Fidelity, Empire Records, KISS Meets The Phantom, Decline Of Western Civilization #2, Harold & Maude, Karate Kid, Pride & Prejudice, Song Remains The Same, Anne of Green Gables, RAD, Godzilla, Heartburn
TOYS: Transformers, 80s GI Joes, He- Man, Teenage Mutant Ninja Turtles, Planet Of The Apes, 70s KISS, 60s Marx Soldiers, Mego Dolls & Dr. Who.
MEMORABILIA: Shirts, Posters, Etc. Grateful Dead, Bob Marley, Led Zeppelin, Pink Floyd, Twisted Sister, KISS, Beatles, Monkees, Bob Dylan, Iron Maiden, AC-/DC, Van Halen, Elvis, Marilyn, Johnny Cash, 60s Psychedelic, 80s New Wave, 80s WWF.